Parents Observe and Engage at LEAD Southeast Middle School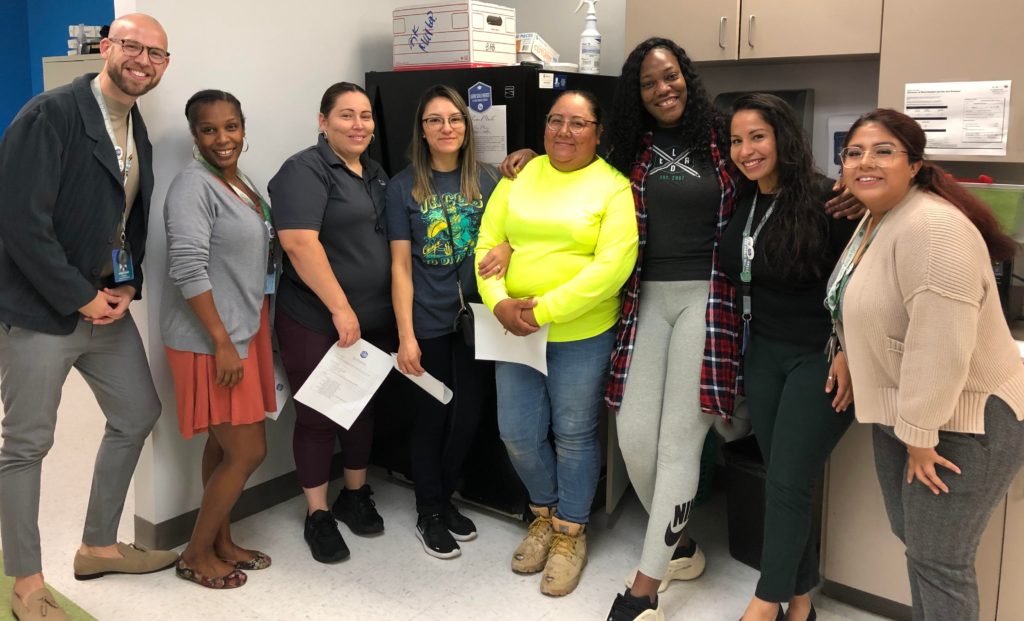 Researchers agree that having parents engaged and involved in their children's schools and education can lead to higher achievement and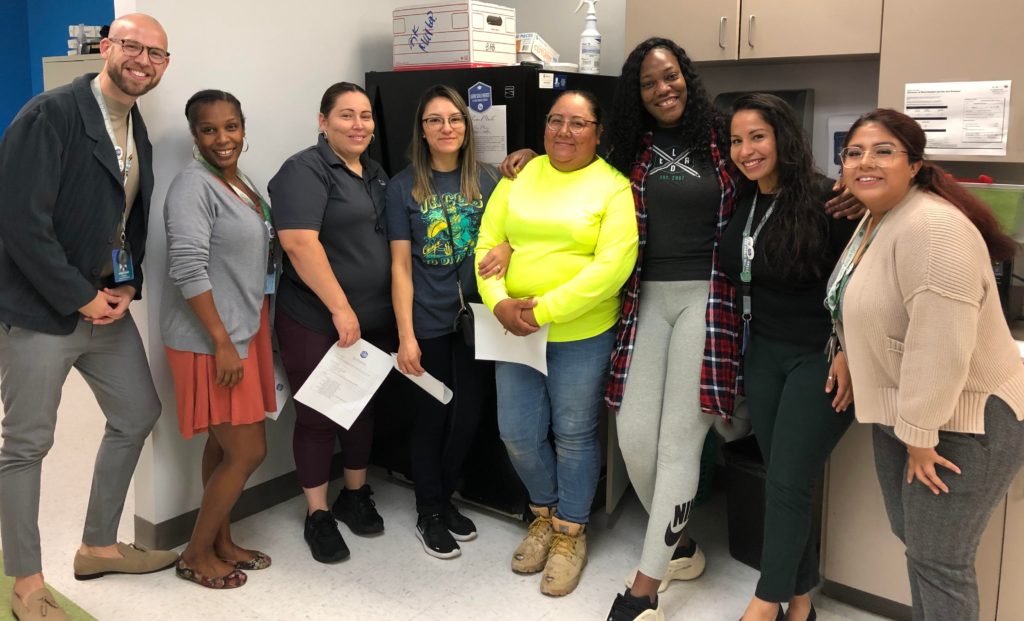 overall success. At LEAD Southeast Middle School, the Family LEADership Team is recognizing their value and volunteering at the school.
In September, parents observed classes at LSEM to gain a better understanding of how teachers engage students in their lessons.
"It was great to see so many learning and teaching styles," said LSEM parent Sherrill Stratford.  "As a parent, we hear that all kids learn differently and I experienced that today."  
Moving forward, LSEM will continue to have parents volunteer during classroom transitions, in class, and at events that take place during school hours.
"We enjoyed having parents from our Family LEADership team come observe our classes," said LSEM Family and Engagement Coordinator Marta Sanchez. "Schools across the country have seen great results from having parents in school during transitions and class and this is something LEAD Southeast Middle is on board with. We are thrilled to be able to build on this partnership with our Family LEADership Team as together we LEAD!"
We realize that families do a lot, and have created a culture for family engagement that captures the many ways that our families engage and support students daily. Parent's can also engage through parent surveys, attending on and off-campus events and supporting scholars with their homework. 
If you are interested in getting involved in your child's school, contact your school's Family and Community Engagement Coordinator.